Massage Matters
COVID-19 Information
Two Roads Massage Therapy has resumed in-person appointments (with a limited schedule) only at Be Well Austin Yoga House on West Koenig on Mondays (10 am - 7 pm).
We are asking clients who exhibit the following symptoms to contact Geri Ruane at 512.576.1050 to cancel your appointment if you have:
1. a fever (greater than 100 degrees Fahrenheit)
2. a cough, sore throat or any loss of taste or smell
3. difficulty breathing, shortness of breath
4. been in contact with someone who has been diagnosed with COVID-19 or has coronavirus-type symptoms
5. traveled by air (domestic or international) in the past 14 days
We are asking our clients to wear a mask once they enter our office. Please continue to wear your mask during the session. I am fully vaccinated and boosted and will wear my mask as well.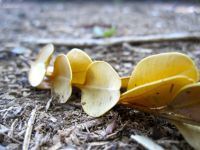 The Possible Benefits of Massage Therapy
How does an oncology massage therapy session benefit people who currently or who have formerly dealt with cancer? The oncology massage session is a comfort-oriented massage that is customized and adapted with a variety of specialized techniques that meets the needs of the individuals who are living with cancer. Special modifications are made for each person and for each session.
It is gentle work that supports, nourishes and strengthens the organs and the immune system in order to safely address the symptoms and side effects associated with cancer and its treatments, such as pain and anxiety. My goal is to give you a safe and effective massage, trying to improve your quality of life as you go through your cancer journey.
An oncology massage session can look different for each person. Even if two women are diagnosed with breast cancer, their massage sessions can require different adaptations. One woman might need some scar tissue/range of motion, flexibility work while the other woman might have some lymphedema in her arm as a result of lymph node removal and radiation.
My training has taught me what I CAN DO and gives me the knowledge that is necessary so that I can offer you a massage session that will benefit your mind, body and spirit!
(From S4OM.org) "Oncology massage is the modification of existing massage therapy techniques in order to safely work with complications of cancer and cancer treatment. Anyone who has ever received cancer treatment, from those in active treatment to those in recovery or survivorship, as well as those at the end of life, are best served by a massage therapist who has received training in oncology massage."
Geri is active in the Austin oncology community. She has been featured in the fall 2015 issue of CURE magazine. Take a moment and read the piece - link is below.
A Touch of Healing: Massage Can Alleviate Symptoms of Cancer, Treatments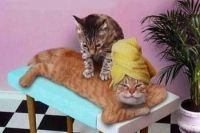 For people who don't have cancer, how can massage benefit you?
(From Massage Therapy.com) "Experts estimate that upwards of ninety percent of disease is stress related. And perhaps nothing ages us faster, internally and externally, than high stress. While eliminating anxiety and pressure altogether in this fast-paced world may be idealistic, massage can, without a doubt, help manage stress."
Some of the many benefits of massage may include:
Decreased anxiety.
Enhanced sleep quality.
Greater energy.
Improved concentration.
Strengthens the immune system
Increased circulation.
Reduced fatigue
Increased flexibility and range of motion
"Clients often report a sense of perspective and clarity after receiving a massage. The emotional balance bodywork provides can often be just as vital and valuable as the more tangible physical benefits."
"Getting a massage can do you a world of good. And getting massage frequently can do even more. Taking part in this form of regularly scheduled self-care can play a huge part in how healthy you'll be through the years. Budgeting time and money for bodywork at consistent intervals is truly an investment in your health. And remember: just because massage feels like a pampering treat doesn't mean it is any less therapeutic. Consider making massage appointments a necessary piece of your health and wellness plan, and establish a treatment schedule that best meets your needs."
http://www.massagetherapy.com/learnmore/benefits.php