Testimonials & Tips
Testimonials
"After just a few manual lymph drainage sessions, I feel like I have more energy during the day and sleep so much better at night. My lymphedema spot has become softer, the swelling has gone down, and my joints are less painful after each MLD. I'm so grateful for the time and care that Geri has taken to guide me back to health after my battle with breast cancer. I just wish I had found her sooner!"
"I started working with Geri after major surgery to remove a canceroid and some nearby lymph nodes. I have found great relief. The lymphatic massage sessions have helped to re-awaken my lymphatic system after this major trauma, significantly reducing the post-surgery fluid in my body and allowing my body to continue to heal."
"I sought Geri's services for pre- and post-surgery lymphatic drainage massages. Her gentle touch made for a very relaxing massage, and afterwards, I felt refreshed and renewed. I firmly believe that the care she provided reduced my recovery time dramatically, allowing me to return to normal activities sooner than anticipated. Her healing touch and intuitive approach to massage is very comforting."
"I want to say how grateful I am to you for helping me during a difficult time. The massages were great, but the companionship was priceless. You do wonderful work, Geri. I wish you all the best and am truly grateful you entered my life when you did."
"Thank you for a wonderful massage. I feel so relaxed and less anxious. Your hands have an amazing touch."
"You are one of the best silver linings to come out of my sister's cancer and treatment. Thank you for all you do to help her."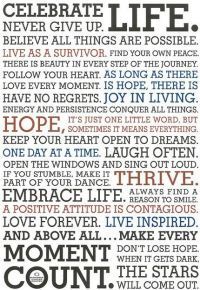 "Your oncology massage session was amazing! The combination of your gentle massage techniques and energy body-work, together with deep breathing and the beautiful sounds from your gong and zenergy chimes, created a very soothing relaxing effect. Also, listening to your soft soothing voice when naming the different parts of the body associated with the areas of the feet during the reflexology helped me to become more mindful of my body during the massage session. After the massage session was over, I felt more relaxed, energized, and renewed. Thank you!"
"Geri Ruane is a wonderful massage therapist. I had two therapeutic massages from her and I would not hesitate to recommend her to anyone who wants a massage -- whether for relaxation, rejuvenation, or recovery. Geri is kind, caring and respectful; she listens to you to determine what you would like to get out of your massage session, and then gives you a treatment that will leave you feeling like you have been taken care of, body and soul."
"The pain in my neck is gone. I came in with a headache and now, I don't have it anymore. Thanks a lot!"
"The oncology massage was both relaxing and energizing. It really helped relieve the stress of the last few months, gave me more energy, and really helped with the neuropathy. I highly recommend the oncology massage or the hand and foot massages to any oncology patient. The massage does make a positive difference!"
"Thank you, Geri, for the wonderful massage! I loved the lemongrass and lavender aromatherapy oil that you used. I could feel the tension in my shoulder muscles melt away. What a nice, relaxing atmosphere you have at Two Roads Therapy Massage. I can't wait to come back."
"Awesome! Geri's healing touch massage surpasses any I have had from a number of top rated spas around the country. Be prepared to feel like a new person."
"I've experienced several types of massages from Geri and they were all excellent. She is sensitive to individual needs and delivers an effective and comforting personalized massage. Her touch is skillful--firm and effective, yet delicate and sensitive at the same time. When I need to de-stress, Geri's massage therapy delivers revitalization and relaxation in a private and tranquil setting."
"Geri is one of the most passionate and caring therapists I know, and I know quite a few! Her techniques are thoroughly researched and applied with mindful experience. If you have thought that you might benefit from therapeutic massage, Geri is a dedicated professional you can trust. I have benefited from her touch and I find her only fault to be that she is too humble and modest to charge more for her services."
"Thanks for your gentle, kind demeanor. I know that my mom sure enjoyed your (geriatric) massages and I appreciate your support."
"Geri has a very keen sense of awareness. She works with you one-on-one and is very in tune with bringing the body back into balance. I felt restored and energized after my massage! Love the different modalities that she incorporates.....east meets west."
"I can't express how incredibly wonderful it was to have the hand and foot massage the other day. Your healing energy and the loving kindness that accompanied it was a much needed balm. The cold and discomfort that I had been experiencing just melted away. You have such a wonderful gift!"
Pre-Session Tips
Your session is a special time for you to totally let go of the day's events and rejuvenate your mind and body. Here are some tips to help you get the most out of your session.
1. Arrive approximately 5 minutes before your session so that you may use the restroom and fill out the necessary forms.
2. If it is your first time with this massage therapist you will have to fill out a health history form. Be ready with dates of injuries, surgeries, and names of medications.
3. If you are receiving an oncology massage, please have your doctor's written approval note with you.
4. If you are prone to blood clots, you should never have a massage without consulting your doctor first. There is a serious risk of blood clots being dislodged, and may cause heart attack or stroke.
5. Don't eat a heavy meal or drink alcohol before a massage. It will keep your body too full and busy to completely relax.
6. After your session, drink enough water throughout the day so that you stay hydrated. Massage is a therapy technique that is proven to release toxins that had been stored in your muscles back into your system where they can be flushed away. Remember: you want to wash away those toxins.
7. Be sure to ask me any questions before your session begins so that you can let go of your thoughts and worries.
8. Please pay for your session online before your appointment session.
9. Honor yourself the rest of the day for the benefits you have received from your bodywork session. After your massage is not the time to exercise, clean house or make life changing decisions. Drink lots of water and relax a bit during the day. You deserve it!
The act of massage unites heaven and earth, spirit and matter, divine and mundane. ~ Gayle MacDonald, M.S., L.M.T.
Medicine Hands: Massage Therapy for People with Cancer, Findhorn Press, first published 1999, revised and expanded edition published 2007.